Cudy WR3000 now Supports OpenVPN and Wireguard VPN
Shenzhen, China — Cudy has released a new firmware for WR3000, adding the support for the most popular VPN protocols, including Wireguard and OpenVPN.
WR3000 Users can download this new firmware on WR3000_Software_Download page, and upgrade their devices following the instruction on the configuration page. If you are looking for the way to log in the config page, please see How to log into the web interface of Cudy Router?
You can have a look of the feature before purchasing on Cudy Emulator page.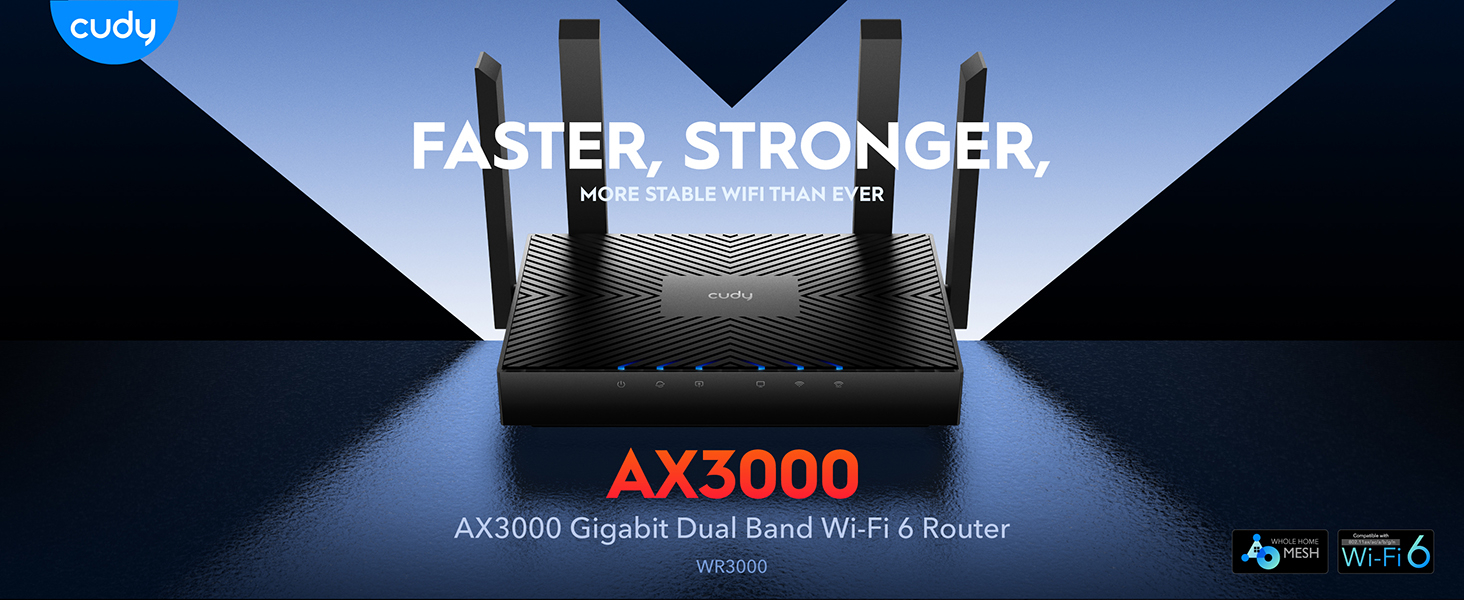 With newly added VPN feature, the origianally high-performance WR3000 is loaded with featuers.
Key Spec of WR3000
1.3 GHz Dual-Core Cortex-A53 CPU
Super-Fast AX3000 WiFi 6 Speeds
4× Gigabit Ports
4× High-Gain Antennas and Beamforming
20/40/80/160MHz Bandwidth
UL/DL OFDMA and MU-MIMO
VPN and DNS over TLS
OpenVPN and Wireguard Server and Client
IPv4/IPv6, TR069/TR098/TR181/TR111
About Cudy
Founded in 2018 and headquartered in Shenzhen, Cudy is a highly competitive tech-driven company in the R&D and manufacturing of wireless and networking products. The product portfolio covers Wi-Fi Mesh Routers, OpenWRT Routers, Repeaters, 4/5G CPE Routers, PoE, Switches, and Smart Home IoT Devices.
PR contact: pr@cudy.com
LinkedIn: https://www.linkedin.com/company/cudytech/
Facebook: https://www.facebook.com/people/Cudy/100089708302205/